Name: Fredéric-Cháel
age: 18
Sex: Male
Location: Gatineau(ottawa area), Québec, Canada and Hopatcong, New Jersey, United States
Sexual Preference: gay
Height: 5 feet and 8 inches
Favourite Bands: The Cure, Björk, The Faint, Regina Spektor, The Unicorns, Animal Collective, Tv on the Radio, The yeah yeah yeahs, The Liars, The dears, Metric, Les Georges Leningrad, The Stills, Le Tigre, Pedro the Lion, Rilo Kiley, Bright eyes, Beep Beep, The Sounds,Pj Harvey, Modest Mouse..are some of my favourites.
Favourite Movie: He loves me, He loves me not, and Fat Girls
Favourite Director: Michel Gondry
Favourite President: i dont really like any presidents
Favourite Actor: Christine Ricci or Jared Leto
Last four shows ive gone to: The Faint w/tv on the radio and beep beep at La cabaret de Tulipe en Montréal, Leftover Crack in the East Village (unfortunatley i went) Rilo Kiley in NYC, Pj Harvey in California.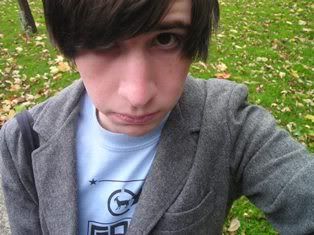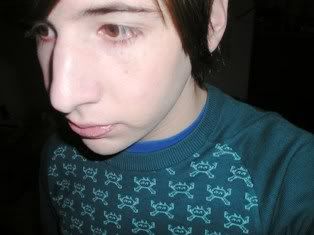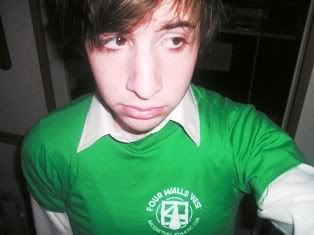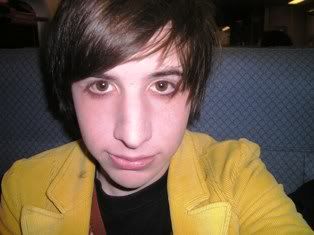 this is a bit of a joke.im not hardcore im like mushcore.