Name: Chris, but I'm mostly known as Westie.
Age: Nineteen.
Sex: Grrl.
Location: Right now, Fountain Hills, AZ. For school, Normal, IL.
Sexual preference: Mmmboys. You know, like the song.
Height: 5' 6"

Favorite band[s]: Oh shit, let's see. Death Cab For Cutie, Bright Eyes, Of Montreal, The Postal Service, The Faint, Q And Not U, Rilo Kiley, Cursive, Taking Back Sunday, At The Drive-In, Beck, Modest Mouse, Sondre Lerche, The Shins, Regina Spektor, The Good Life, The Arcade Fire, Broken Social Scene. The list is getting ridiculously long, so I'll quit.
Favorite movie: I'm choosing four: Secretary, May, Donnie Darko, Fight Club.
Favorite director: Wes Anderson.
Favorite president: Meh, I'm pretty apathetic when it comes to presidents.
Favorite actor: I like Jake Gyllenhaal a lot and Johnny Depp. Surprise!
Favorite coffee drink: Starbucks Frappucinos (but from Subway, not actually Starbucks).
Last 4 shows you went to: The Format/Taking Back Sunday/Jimmy Eat World...the rest are all local bands because 1) I don't live by a big city and 2) even if I did, I couldn't pay to see shows. Continuing on, Sherlock, Give Her A Zerbert, and The Moment.

Why we should stamp you: Because I could bring some midwest flava to the group. Actually, maybe not, because you guys could be from the midwest, I really don't know. And because when my mom drove through Omaha on her way from Illinois to Arizona I called her and had her yell, "I love you, Conor Oberst!!!" out the window. She totally did it, too.
Why you want to join: Who doesn't want to be an indie hottie?!

I can build my own furniture:




Curly hair and a blank stare:




Kisses and palm trees:




Post-swimming:




Sweet blue velvet:




And here's proof that I do smile:




Sorry if I run out of bandwith: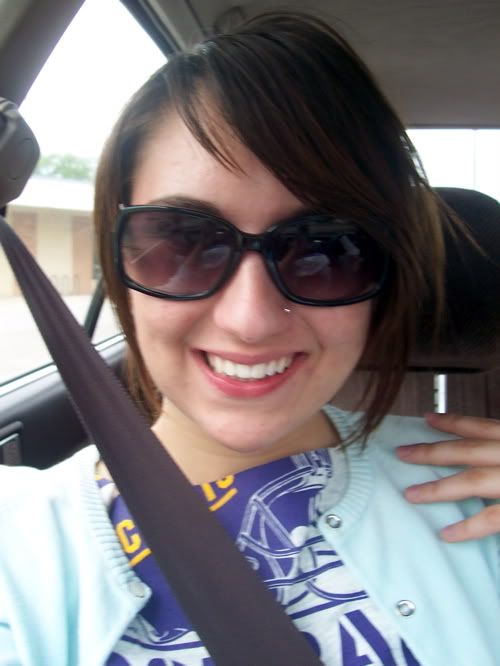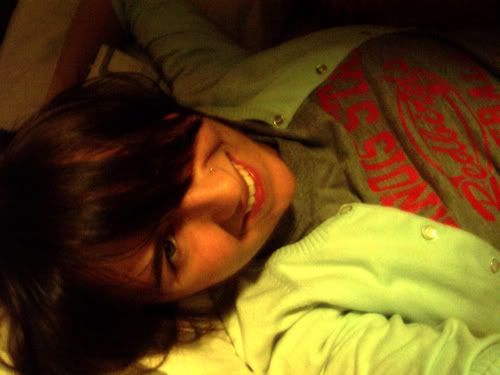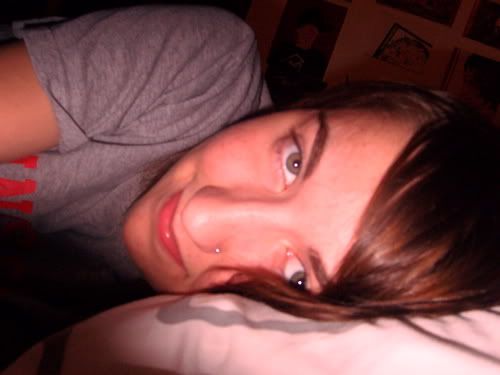 That's a lot of pictures. Sorry, I'm indecisive..